Ieva Bytauberg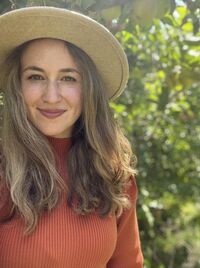 Describe your dissertation, thesis, or capstone (if you completed one):
My capstone research study focused on active-duty Department of the Air Force mothers, and how motherhood affects women's retention rates in the DAF. The study analyzed which factors were most influential in women's decisions to continue serving on active duty after having children, and which stressors affected their retention intentions.
How did you choose your specific area of study?
I chose this topic for several reasons. First, the retention of women is an important topic for the DAF. It has been the focus of studies for many years, both in the Department of Defense and the civilian sector. However, past studies did not address motherhood and how it affects women's retention rates in male-dominated careers. Second, this topic is very near and dear to my heart, as I am an active-duty mother.
How did your academic experiences in the College of Humanities and Social Sciences impact you?
I leave this program of study with a better understanding of how different issues and how we communicate within our spheres influence us in numerous ways. I also gained valuable insight into effective communication strategies, findings from previous research on how to best reach audiences as well as a better understanding of how effective communication can solve numerous challenges.
Of which accomplishment(s) during your time at Mason are you most proud?
I am very proud of completing my study and hopefully using the findings to impact change in the DAF and starting conversations about the challenges active-duty DAF mothers face.
Are there faculty or staff members who made a difference during your Mason career?
Dr. Craig, Dr. Kreps, and Dr. Nicotera have been amazing mentors as I completed my program here at Mason. I also want to thank Dr. Gibson for a wonderful introduction to qualitative research, which sparked my desire to dive deeper into the complicated topic of motherhood and active duty.
What advice would you give to an incoming cohort of graduate students?
Stay curious and follow your heart and interests. You never know where that will lead you!
What are your current career plans following graduation? What are your long-term career goals?
I am an active-duty Air Force officer and I am heading to Tyndall Air Force Base, Florida where I will be working alongside my Air Force Public Affairs Airmen.